Query

Darshan Bansal

Sanjeev Bansal

Lal Singh Nagar, Near Balaji mandir,Bathinda (Punjab), India

Mobile : 93562-20242

Mobile : 98149-75343

E-mail : bansalpropertydealer@gmail.com

website www.bansalpropertydealerbti.com
About Us
Home ›› About Us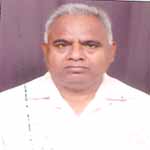 Your search to a reliable property dealer in Bathinda once you visit .Bansal Property Dealer.It is one of the widely recommended property service provider companies for finding Residential plot, flats, Jaypee plots,flats and different commercial properties in Punjab, especially in Bathinda.

Building on a rich legacy of excellence and integrity, Bansal Property Dealer( Consultant & Developers ) renowned for its best real estate, construction and other property related facility services company. Serving to meet distinction, Garg Properties ( Consultant & Developers ) has full exposure to India's much aspirational residential property segment at Bathinda. The company is providing highly qualified property services to those who are interested in buying flats, plots, and Jaypee plots in Bathinda.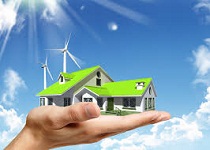 Once you look at the list of property dealers in bathinda and other cities of Punjab, the best one always comes as Bansal Property Dealer( Consultant & Developers ). This company has been recognized as one of the leading property dealers for commercial property and residential property in Punjab. 

The experts at our organization analyze the needs and expectation of the customers along with their investment benefits in properties. Our objective is to establish this organization as your dream place because this will provide a platform to transform your properties dreams into reality.
Our team continuously explores the potential and developed states for introducing innovative residential and commercial properties in Bathinda, Surronding area of bathinda and other parts of India.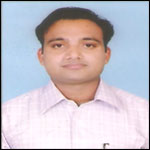 We have employed the most talented team of people in the industry to attain the financial goals with the quality project investment. The success of projects at various parts of India has introduced us as a dynamic real estate solution company in India. We seek and develop only quality projects with our vision and leadership qualities. The driving force for working so hard is to bring exceptional results while maintaining our quality and performance.
Your search to a reli
Are you looking for property dealer in punjab, best property dealers in punjab, property dealers in punjab, commercial property dealers in punjab or residential property dealer in greater punjab? Please contact Bansal Property Dealer( Consultant & Developers ) where you can grab the top list of property dealers in Bathinda.

Today Garg Property Dealer( Consultant & Developers ) has sustained his name with its brilliant construction, development and property consultant services. We take pride in sharing and handling only quality projects for building commercial and private properties. Our main is to achieve client satisfaction in all the services offered by us. We strive hard to provide superior financial results, customer satisfaction, quality projects and community growth.